---

Inside My Brain...
(bring a flashlight)

02-12-18: Mail of the Century
"You've got mail" x ... 100?

02-24-18: Do What You Like
February 2018 newsletter - Super Bowl Sunday edition. Life changes and what to do if you bought a trimmed card

12-31-17: Man vs Machine
January 2018 newsletter - Accidental hiatus, man vs treadmill, recent buys/sells - Happy New Year!

10-29-17: All the holidays in one
November newsletter - Continued slow times in the hobby

09-28-17: Fall...Eventually
October newsletter - Show schedule, Do people really like fall?, and Details on recent purchases.

09-13-17: Judge Smails = Donald Trump
Unsettling comparisons between a movie bad guy and a real-life bad hombre.

09-01-17: Laboring through September
Cards = part-time (again).

08-08-17: Official 2017 National recap!
Mostly good things to say about the five-day extravaganza in Chicago!

08-02-17: Un-official National recap + scheduling
A quick, noncomprehensive newsletter as I recover from The National, and life.

07-11-17: Trade Jake?
Should the defending World Series Champion Cubs actually be sellers in 2017? If so, move Jake Arrieta.

07-04-17: Don't be so Judge-mental
Blurbs on The National, fireworks, and Aaron Judge.

05-30-17: Gambling...and winning
Gambling on myself, and an aside about Pete Rose.

05-01-17: Boston Tiant Party
Trip to Boston, trip to Cooperstown...future trips to St Louis.

03-27-17: Show-pening Day
This year, I have a show on baseball's Opening Day. Also, a quick review of the Chicago Fanatics show!

02-27-17: Quick turnaround
With only three weeks between shows, this newsletter is just a quick update.

02-04-17: Working Double-Time
Big announcement is that I have a new job within the card hobby. All that and more, for your reading pleasure...

01-02-17: Upper and Downers; Either way blood flows...
Part newsletter, but also a good recap of two deals that didn't materialize and a crapload of sales in December

11-27-16: December 2016 newsletter
A quick look at a LOT of buys I made over the past month.

10-31-16: November 2016 newsletter
Does Cleveland rock? - A look at where I've been and where I'm going.

10-10-16: Trick-quidity
Yes, I made up a word to explain what I think is happening in this topsy-turvy card market.

09-27-16: October 2016 newsletter
Dipping out of fantasy football, keeping you up on comedy, and when will I have time to sort cards again?

09-01-16: September 2016 newsletter
Nothing too juicy in here if you've read Jeff's piece below. Buys/sells/schedule.

08-23-16: Jeff Copeland's Trip to The National!
I'm psyched to showcase Jeff Copeland's account of his trip to this year's National! Enjoy!

07-26-16: August 2016 newsletter
Newsletter masquerading as a Q and A - Should I grade my cards?

07-04-16: July 2016 newsletter
What I've picked up, where I've been, and where I won't be. Buyers be where?

06-29-16: No deal, deal, and deal
Insight into two recent purchases (spanning from 50s to 80s) and one quick note about leverage in a deal

05-30-16: June 2016 newsletter
NO BALLS!

04-23-16: May 2016 newsletter
Mid-newsletter buy + May show schedule.

03-28-16: April 2016 newsletter
Two new collections, another book review, and scouting a new show.

02-28-16: March 2016 newsletter
Ongoing feud with Mother Nature and what I've picked up over the past month.

01-28-16: February 2016 newsletter
Recap of some financials for 2015 and plans for 2016 world domination.

12-24-15: January 2016 newsletter
Super-quick 2015 wrap and look to 2016.

12-13-15: Move on Up
A Ruth, a DiMaggio, and an uncomfortable topic.

12-01-15: December 2015 newsletter
New inventory and where to find it.

11-23-15: Adele calls Taylor Swift
Transcript of a like, totally real, phone conversation between these pop stars.

11-18-15: Fear and Viewing in America
Keep a level head and hold tight to your freedoms.

10-26-15: November 2015 newsletter
All about baseball cards and dirt... you dig?

09-27-15: October 2015 newsletter
Following up on last month's venting.

09-03-15: September 2015 newsletter
Just venting...with surprising little foul language.

08-27-15: Donald Trump
I don't know what to say about him, but here's a bunch that I have to say about him.

08-03-15: August 2015 newsletter

08-02-15: National Blog 2015
Quick recap of The National

07-01-15: July 2015 newsletter
Upcoming shows for Monster Cards and surviving The National

05-04-15: May 2015 newsletter
Recapping a busy April and looking into what new inventory will be available in May.

04-19-15: StL show blog
Life on the road: What I eat, what I don't drink, four-of-a-kind on the name game, and channeling my inner Rain Man.

04-09-15: Try
Effort grades. McNuggets. The Beatles and Star Wars. Find out how they're all linked!

03-28-15: April 2015 newsletter
Due to an influx of new followers, this newsletter has pertient info whether you've known me for a long time or just briefly.

02-27-15: Collector Spotlight
First of (hopefully) many interviews with collectors. This features Brian, a youngster who collects and appreciates players from a bygone era.

02-21-15: March 2015 newsletter
Get inside a dealer's mind with a the break value of a '68 set, and see what's new for March.

01-31-15: February 2015 newsletter
Revisiting Ohio, and new pick-ups (singles and complete sets) for the next show.

01-27-15: Ohio - By the Numbers
Let's Play Two! A blog about a pair of shows I did in Ohio last weekend.

01-20-15: What's So Funny About... Larry Wilmore (The Nightly Show)
Debuting a new, hopefully recurring, column where I help guide you on what's funny. Subjects: Larry Wilmore and Kyle Kinane

12-31-14: January 2015 newsletter
Looking behind, but mostly forward, as the New Year arrives.

12-22-14: Best Things Ever on Earth
Delivering what the title promises. You're welcome.

12-1-14: December 2014 newsletter
End-of-year sales lull and a plug for an auction house.

10-24-14: November 2014 newsletter
Cat fashion shows and early baseball card shows. Those two aren't related, but both are mentioned.

09-29-14: October 2014 newsletter
Sad about all the real news in the world? Use baseball cards for some stress relief!

09-25-14: Dinesh D'Souza = POS
I don't step into politics too often on my site. This character just stands out to me.

09-10-14: Who runs the NFL?
Wanna complain about Roger Goodell? Here are some other ways to expend that energy.

08-27-14: September 2014 newsletter
I answer some reader questions and let you know where to find me in September.

08-08-14: National 2014 Blog
Now completed!

07-27-14: August 2014 newsletter
Warmup to The National

06-28-14: July 2014 newsletter
Many additions to the inventory + "Baseball is Better"

06-12-14: MLB's Outstanding Ordinary Day
So much happened yesterday in the world of baseball. Hope you didn't miss it!

06-03-14: Top 7 Driving Maneuvers
Change of pace. This is about driving, and I'm not even bitching!

05-27-14: June 2014 newsletter
Quick read...and promises of more exciting times ahead

05-04-14: May 2014 newsletter
"Holidays," a 3-peat of upcoming shows, more excuses as to why I'm slow on e-mail replies...

04-07-14: Tony's Blues about Topps '52s
The inside story of how I bought my first '52 Topps set. It gets ugly. You will learn something about me.

03-30-14: April 2014 newsletter
Getting swept up in the tidal wave that is March Madness, and a quick list of noteable "Red"s.

03-03-14: March 2014 newsletter
Supplementing a light buying month with a rant about the Oscars.

02-12-14: Rookie Remix
Top 7 list: When a baseball player is tied to a certain team, but his rookie card features him on a different team.

01-31-2014: February 2014 newsletter
Not too heavy on cards this time around. But I guarantee you will learn something about me!

01-05-2014: January 2014 newsletter


01-03-14: State of The Monster
Quick peek into 11 years worth of buy/sell data from Monster Cards.

10-12-13: Dolla Dolla bill, y'all
For the new $100 bill, it is better to look marvelous than to feel marvelous.

09-16-13: Breaking Bad - Season 5, Episode 14.
Ozymandias - a recap. Where is Hank?

08-05-2013: August newsletter


08-05-2013: National recap!
Tales of excitement from this year's National!

07-15-2013: Show/misc blog
Zero toothbrushes, one billboard, three Mikes, one thousand cards...a summary of my last two days.

June 2013: June newsletter
Quitting my "real" job, new additions, and the return of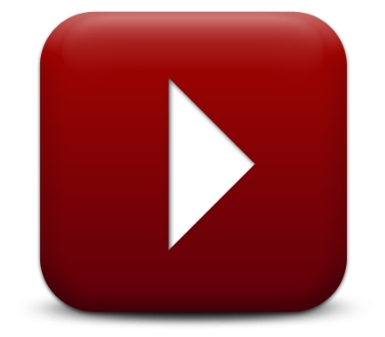 the podcast!

06-12-2013: Card-eritaville: It's My Job
Musical intro to some interesting news.

May 2013: May newsletter
No podcast this time around - just a little catching up over Memorial Day.

04-11-2013: "Value"
Deep thinking about what things are worth - from bitcoins to Honus Wagners.

April 2013: April newsletter
Vegas vacation recap, the holidays every sports fan should "call in sick" to work, and also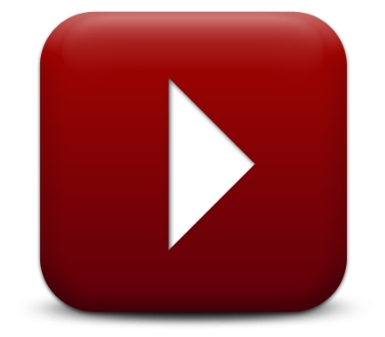 a slightly longer podcast.

March 2013: March newsletter
March happenings from Monster Cards, and also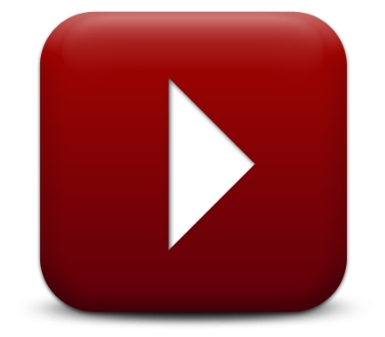 a quick podcast.

01-16-13: HOF voting - 2013 and Beyond.
The Baseball Hall of Fame added no members courtesy of the BBWAA this year. Is that the fault of the players, or the writers?.

11-04-12: St Louis show blog from 11-04-12.
Capturing the events of the day in St Louis, where I said hello to many new cards and good-bye to a trusty venue.

09-04-12: Breaking Bad - Season 5, Episode 8.
Gliding Over All - a recap. While Hank drops a bomb, a bomb is dropped on him.

08-27-12: Breaking Bad - Season 5, Episode 7.
Say My Name - a recap. R.I.P., Gus's right-hand man.

08-20-12: Breaking Bad - Season 5, Episode 6.
Buyout - a recap. Cool beans.

08-13-12: Breaking Bad - Season 5, Episode 5.
Dead Freight - a recap. Robbing trains and vamonos-ing more than just pests.

08-06-12: Breaking Bad - Season 5, Episode 4.
Fifty-One - a recap. Boring Bad? Breaking Mad? I don't know what I am, but I do know this episode sucked.

07-30-12: Breaking Bad - Season 5, Episode 3.
Hazard Pay - a recap. Walt might as well hum "Cruel to be Kind" to himself throughout.

07-23-12: Breaking Bad - Season 5, Episode 2.
Madrigal - a recap. "Mike? Michael?" "Mr. Ehrmantraut." "OK, Mike."

07-19-12: Breaking Bad - Season 5, Episode 1.
Live Free or Die - a recap. My thoughts on this episode and the rest of the season.

03-27-12: It's the Simple Things.
Small events that interject some fun into life.

02-14-12: Monster Cards Sells Out
I don't tear up hotel rooms like The Who did. But I can nearly sell out as well as them.

02-01-12: Review: Key & Peele
A new sketch comedy show debuted on Comedy Central yesterday. Here's what I thought.

12-14-11: Who's the Worst? Commissioner Edition
While David Stern pisses everyone off, I give Bud Selig options on how to re-gain his spot as the worst commissioner in sports.

12-05-11: Moderately-detailed recap of yesterday's show in St Louis.

09-21-11: Chahhhlie bit me!
Think you can roast charlie Sheen? Think again.

09-12-11: Quick recap of yesterday's show in St Louis.

08-09-11: Learn, Do, Teach - The story of the 2011 National
Recap of my experience at The National.

06-21-11: Seeing the art in music
The Boss, Zep, Vedder, and Pointer Sisters all get a mention while I express my opinion about a Lady GaGa song.

05-09-11: Society 2.0
A nod to Orwell, who would have shaken his head profusely at the internet.

09-11-10: SOLD!... on Auction Drafts
An introduction and basic strategy guide to fantasy auction drafts, and why you should switch to an auction format in your league

07-28-10: Do You Feel Like We Do
Say it ain't so, bro! Welcoming Jersey Shore back - Saying goodbye to Shoeless Joe - Wishing I could say goodbye to Scoop Jackson

06-02-10: Do You Feel Like We Do
Memorial Day edition

05-17-10: Rise of the Machines
Your retirement: Should it look more like War Games or the collectibles from a silly kid's game?

05-11-10: Do You Feel Like We Do
A column where I support Milton Bradley and rip Mother Nature? Oh yeah!

04-21-10: Cubs Make a Z-Jerk Reaction
Sending Zambrano to the bullpen sends me over the edge.

02-24-10: Don't Tame this Tiger!
Tiger should quote David Wallace and tell everyone to "Suck it!"

02-23-10: Do You Feel Like We Do
Music edition. Which of the following made me happy, sad, and angry: American Idol, Eric Clapton, Led Zeppelin.

01-23-10: Do You Feel Like We Do
Why Chappelle's Show made me so happy, so sad, and so angry.

11-09-09: Favorite Days Indeed
A look back at one of my best days ever, and how sports made it so special.

08-31-09: 1957 Topps Baseball
What I like about this set, and why you might want to put one together.

08-18-09: Interview with Kevin Gregg
Step into the box against this (inappropriately dubbed) closer.

08-12-08: Fantasy Guff
An intro to this brash fantasy sports cavalier.

07-23-08: The Hired Gun
Sure, your team might have made a great midseason acquisition, but do you have to like it?

11-19-06: I don't wanna be a Cowboy, baby!
I don't want to be a Bull, a Bear, or a Cub anymore either.

11-18-06: Smashed!
My baseball instincts betray me in 2006.

8-2-06: First to Worst
Something stinks around here. My picks!

7-5-06: Michael Jordan and the 2006 Finals
Did MJ's legacy take a hit when some members of the Heat won their first championship?

6-1-06: No one ever asked what I would like to see
Laying out ideas for a few novel card sets.

5-27-06: 1st Quarter MLB update
If the numbers keep looking this good, my knees will be intact this Christmas.

4-23-06: Hate Is Such A Strong Word
In this chapter, I detour from writing about cards to take potshots at songs that drive me insane.

3-27-06: Beat the Bookies: 2006 Edition
It isn't the thrill-a-mintue action some gamblers love, but the MLB numbers are money in the bank.

1-31-06: Uncertainty
How tapping into your inner collector can increase the value of your collection...to you.

12-28-05: And the award for Best MLB Picks of 2005 goes to...
I finally get around to tallying up my winnings from the 2005 baseball season.

9-07-05: C'Mon See the Show
Why you'll have more fun at a show than on eBay or the internet.

7-26-05: MLB All-Star Update
At the mid-way point of the season, I begin to question my gambling abilities.

6-2-05: To grade or not to grade?
Breaking down the graded card collectors into categories.

4-10-05: Metrosexuality: Nature or Nurture?
Examining the phenomenon between the Kruks and the Jeters of the world.

3-15-05: Opportunity knocks
A good gambler knows that opportunity knocks every day, but where might surprise you.

3-14-05: Intro
Why I found it necessary to share my thoughts with the world.